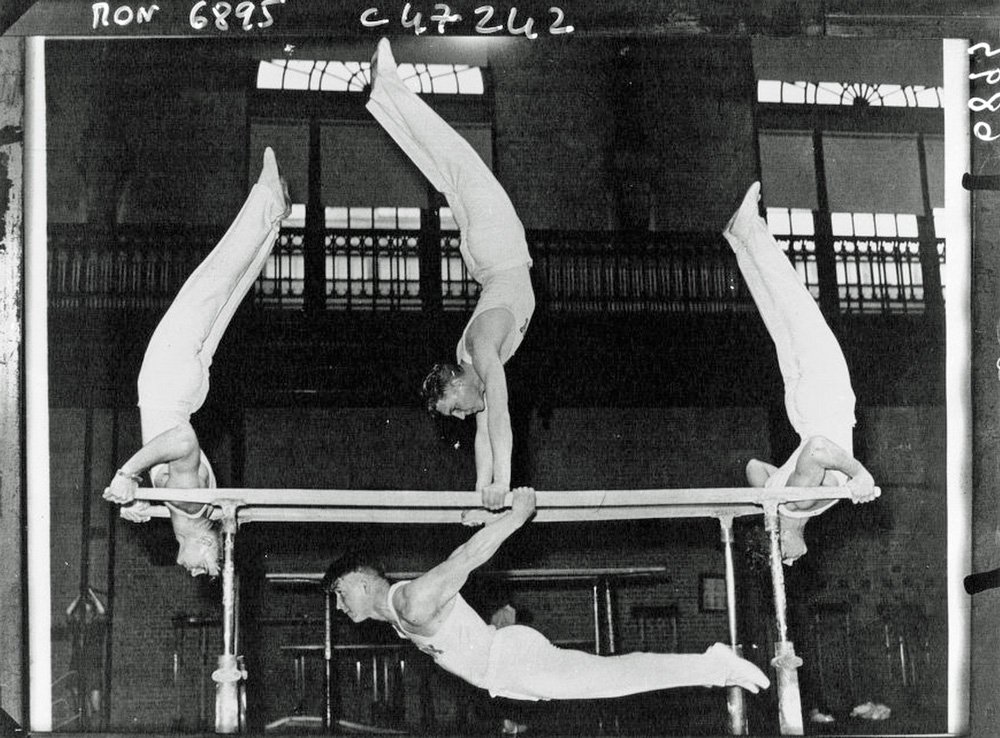 In June, I am learning gymnastics. More specifically, handstands, cartwheels, and possibly other things if rapid skill acquisition and time permit. These skills will certainly prove useful when I'm inevitably desperate enough to join a circus.
Throughout my childhood, I never really endeavored to do either, except a handful of odd times. When I was probably about seven years old, I did try doing a handstand by walking up a wall, and having my feet on the ground, but I never got to the part where you actually balance, and was left simply doing the part where all the blood goes to your head.
Now that I've mastered the art of walking on two feet (really truly, I almost never fall down, and you can scarcely see me toddle), and can balance on one wheel, I've decided it's time to figure out how to stand upside down. First step: YouTube. Second step: lots of practice.
The process for learning how to do a cartwheel is quite similar, although how you actually go about doing a cartwheel is a little bit different than I had expected. I remembered from a little research a few years back that you point your one foot in the direction you're going to cartwheel, but I thought you tried to bend over more sideways, and not forward. In reality you bend over forward, not sideways.
If I manage to master the both of these before the month is out, I may attempt to learn walkovers, although honestly, I very likely may not have sufficient flexibility & strength for that.
The greatest challenge this month is going to be endurance. Gymnastics are quite trying on the muscles, especially with no prior experience. I'm not anticipating that I'll be able to do even 30 minutes on any day, which will really cut down on my total practice time, compounded by the fact that I won't have the ability to do extra for catch-up. Because of this, I'm going to have to be extra-vigilant to not miss practice. I may be able to break practice up into multiple sessions during the day, which could help me to get closer to 20 hours this month, although hopefully I'll be able to do much more in much less time.